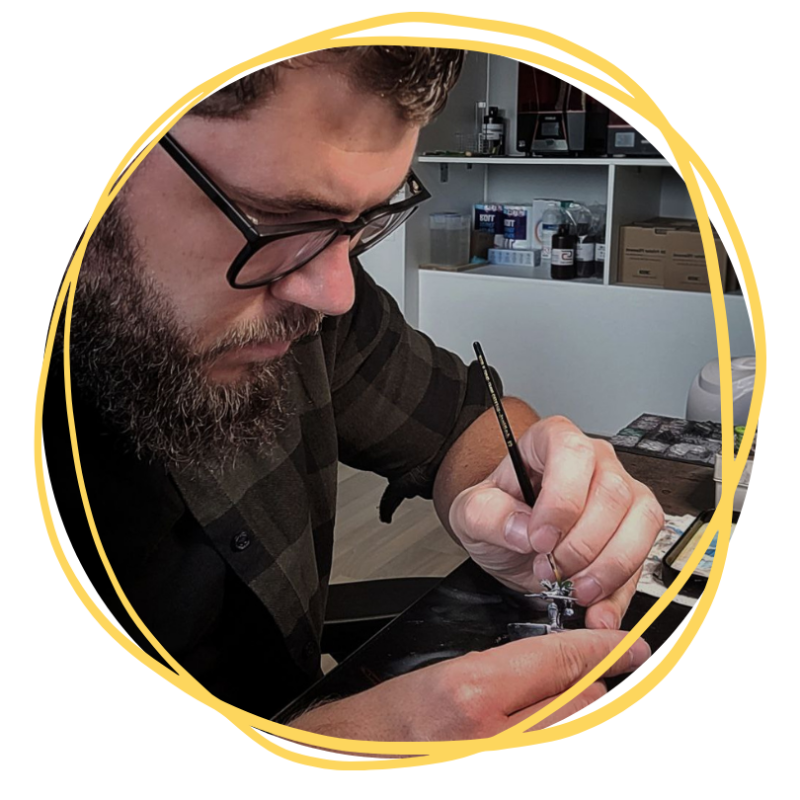 The story behind
Friendly Giant Gaming
Greetings, I go by the name of Jelle, and my passion lies in the enchanting realm of fantasy.
While I may not hold the title of the ultimate aficionado and my knowledge of sagas like Star Wars and The Witcher might not be exhaustive, I am captivated by the tapestry of themes, the immersive atmospheres, and the intricate characters that these worlds offer.
My journey into the mesmerizing realm of creative craftsmanship took an unexpected turn when I stumbled upon the boundless trove of content on YouTube. Miniature painting, the artistry of XPS foam crafting, and the marvel of 3D printing had me utterly enthralled. I felt an irresistible urge to dive into these pursuits, to test my skills, and to uncover the joy of bringing ideas to life.
From a modest corner of my garage, I embarked on my quest. I cleared space, erected a dedicated workbench, and armed myself with essential tools. But the allure of this creative venture soon outgrew those humble beginnings.